Citizen & Safety Education
The primary seven class are pictured receiving certificates from Constable Dessie Black, School's Liason Officer, on completion of the Citizen and Safety Education Programme.  The programme involved discussing topics related to stranger danger, drugs awareness, road safety and internet safety.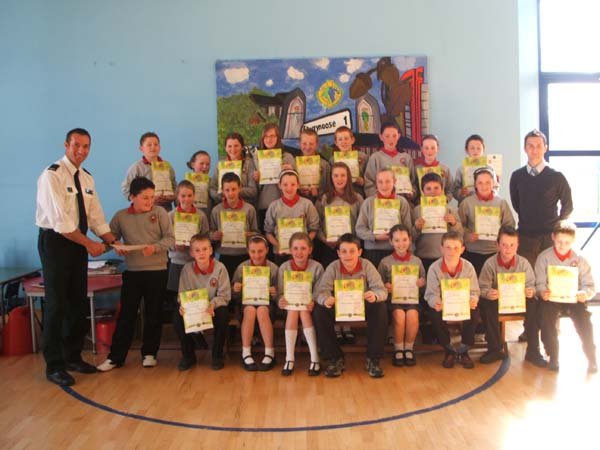 Records of Achievements
The Primary Seven Children  were also presented with their Records of Achievement by Mr Brian Rafferty at their Final Assembly.
Heart Start
Many thanks to Mrs Quinn, who introduced the Heart Start Programme to the primary seven pupils this year.  The Heart Start Programme introduces children to basic first aid skills giving the children the basic knowledge required to carry out first aid in emergency situations.  The programme which was delivered over a twelve week period is  a very important element of the basic life skills which the children will need as they become young adults.